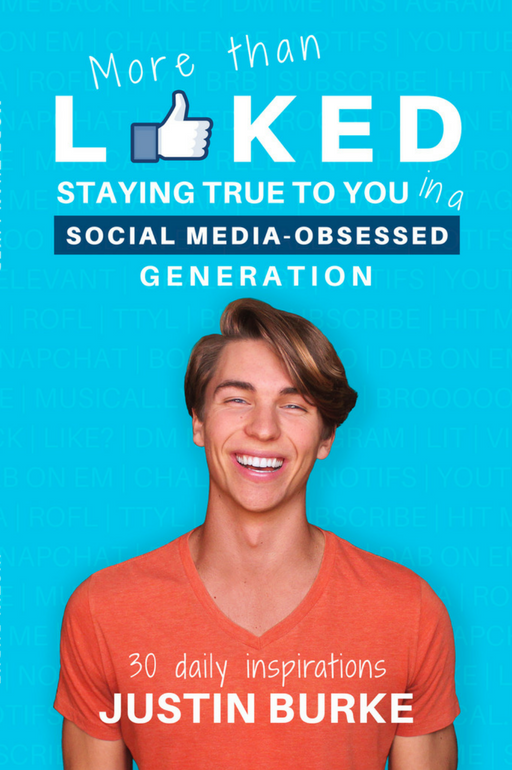 Scroll down to start listening to the audio version for free!
In his new book, More Than Liked, Justin tackles thirty of the biggest issues bombarding this social media saturated generation around self-worth, confidence, relationships, insecurities, and purpose in life. In More Than Liked, Justin shares lessons he has learned from his own life and offers practical solutions and inspirational encouragement throughout its pages. As a rising young leader, Justin speaks to the heart of his generation, empowering people to confidently embrace their worth and value and follow the unique passions and dreams God has put inside them.
Start listening to 4 of the 30 daily readings for free!
Praise for More Than Liked:
"This book is uniquely brilliant in the way that it provides insight into the social media world from an individual living in it. Each chapter speaks boldly to the core of many struggling to find purpose and identity in the midst of our social media driven world. Every teen should read this book and find freedom from their identity struggles associated with social media."
— Nathan Sullivan, Youth Pastor of Gateway Church Austin
"Justin Burke is a light in his generation; he is not afraid to stand up for what is good and right, and encourages those around him to do the same. I am a huge fan, and inspired by the voice he is to our generation to stop comparing to other people's lives, and start living our own."
— Laurie P. Short, best-selling author of When Changing Nothing Changes Everything, former Youth Specialties speaker
"SOUND OF THE SUNSHINE" EP CHARTED #3 ON ITUNES
NEW RELEASE "Faithful" OUT NOW!
All links are Amazon affiliates.